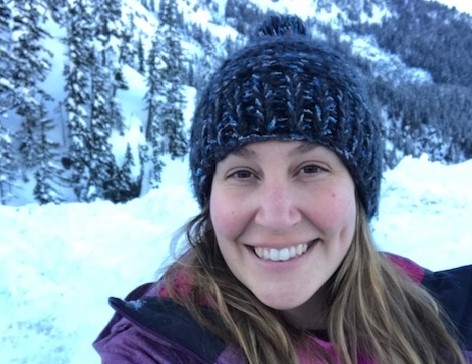 Welcome Anna Offen!
Anna Offen joined the Athena team this month as an Account Specialist II. She will be working in the Daily Money Management department, along with assisting various other departments to fulfill our client's needs.

Anna's background is in community banking and project management. She worked for nine years at a local community bank, starting off as a branch manager and then working in the operations department as the Electronic Banking manager. When she was asked about what interested her in the position at Athena Advocacy, she had the following to say:

When I saw the job posting for Athena Advocacy, I was immediately drawn to the position. After reading more about Athena and their mission, I knew that this was the place for me. I am passionate about supporting and advocating for my clients and community members and being able to marry that passion with my banking knowledge seemed like the perfect fit. I am excited to be working with like-minded individuals who truly believe in what we are doing and who will always put our client's needs first. In this position I feel like I can make a difference in people's lives. We can carefully cater our services to meet each client need and have the flexibility and knowledge to really personalize our care. This is what sets Athena apart, in my mind.

Anna is a lifelong resident of New Hampshire and resides in a small town, with her husband, three dogs and two cats. She is active in her community and serves as the clerk for the town's Planning Board. In her spare time, she enjoys reading, gardening, cooking and enjoying nature whenever possible.