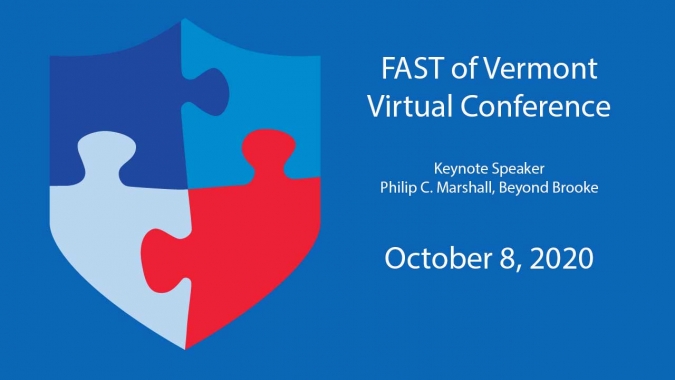 2020 FAST of Vermont Virtual Conference
On October 8th, 2020, FAST of Vermont will host a virtual conference in lieu of a fall Tri-State Conference. Our keynote speaker is Philip C. Marshall, Founder of Beyond Brooke, a cause-based campaign advancing elder justice. Philip is the grandson of the late Brooke Astor – New York City Philanthropist, recipient of the Presidential Medal of Freedom, and elder abuse victim. (www.beyondbrooke.org) Mr. Marshall has championed the cause of vulnerable adults, helped establish the "Stamp Out Elder Abuse" campaign and has done vital work to raise awareness about financial exploitation and abuse. Mr. Marshall will address the morning session sharing his own experience uncovering and combatting the financial exploitation of his grandmother, Brooke Astor as well as his ongoing efforts to stop elder financial exploitation and abuse.
The morning session is for FAST of Vermont members and other professionals who encounter or handle financial exploitation and abuse cases. The afternoon session is open to the public and will feature resources about dealing with financial exploitation and abuse.
For more information, or to be added to our mailing list, email: galen@athenaadvocacy.com
PDF